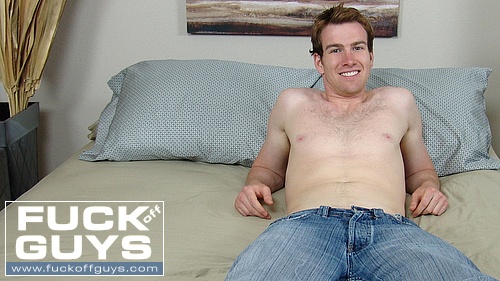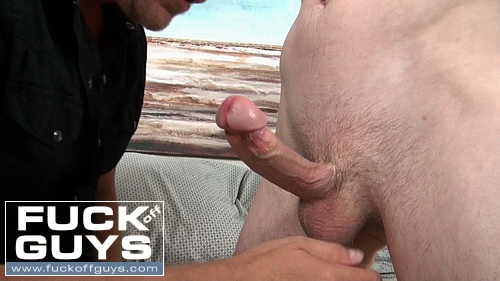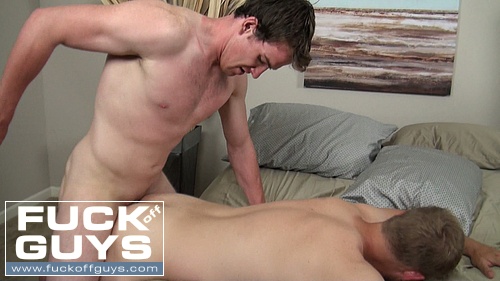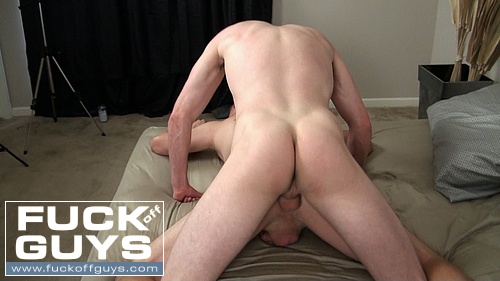 Hottie, Alexander King is back and this time he gets to fuck Aaron French.
Aaron opens Alexander's pants and gives his cock some mouth treatment before stuffing that hot dick up his ass.
Alexander's dick gets hard quick; he really likes oral attention. Alexander has a handsome grin on his face the entire time only adding to his sexiness.
Aaron takes his cock deep in his throat which makes Alexander really excited, and harder!
It came time to insert Alexander's dick and let him butt fuck. In flies the condom which Aaron slips on Alexander's hard cock.
Aaron bends over and Alexander shoves his cock in Aaron's ass. Alexander pumps his dick in and out with some nice force.
Alexander's butt looks amazing when he is fucking. He fucked Aaron really hard; Aaron loves that. He gives Aaron some spanks and keeps on fucking.
Aaron gives the go-ahead to "fuck me as hard as you want" and Alexander does just that. He rails on it, working up quite a sweat.
As Alexander gets closer to cumming, he slows down the thrusts & goes in really deep with his big cock. He methodically pounds deep and hard until he is ready to blow.
Alexander pulls out and shoots all over Aaron's ass and back. The cum flies everywhere!
Aaron finishes up by sucking out and swallow whatever cum might still be in Alexander's cock.
This was a great fuck scene with a really, really hot guy.
We hope you enjoy this latest FUCKoffGUYS.com scene!