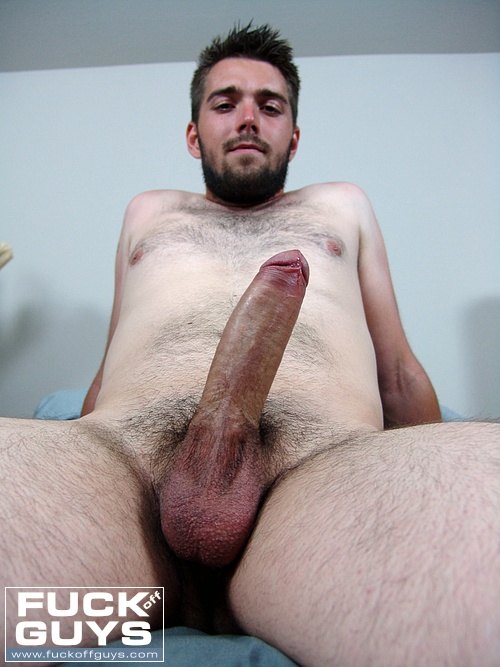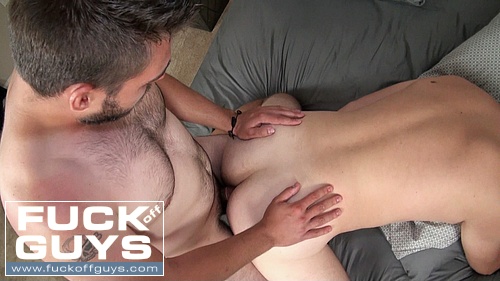 25 year old Trace Lewis is back and he's ready to fuck Aaron French. Trace is a great beefy guy with a quirky sense of humor and a beautiful uncut cock. Aaron was looking forward to having Trace top his ass.
Aaron starts the video off by taking off Trace's pants and munching on his uncut rod. Trace gets hard pretty quickly and then it was time to let him hop on and ride Aaron.
Aaron pops his butt up in the air so Trace has easy access to his fuck hole. Trace has some difficulty getting his cock in, but once in, he begins to fuck like a pro.
Trace lays down on top of Aaron and humps his ass. Trace loves watching his cock slide in and out of Aaron's hole. Trace really works up a sweat and starts dripping everyehere!
Trace speeds up his thrusting, pushing his cock in deeper with every thrust. Both Aaron and Trace are moaning with delight.
As Trace is fucking Aaron doggy, he asks if Aaron is ready for his cum. Aaron was really hungry for Trace's load and tells him he really wants it. Trace pulls out as Aaron opens his mouth, ready to eat Trace's load. Trace finger-bangs his ass as Aaron strokes out his cum.
Trace unloads a healthy load of jizz in Aaron's mouth. It seemed to keep coming and coming. In fact, cum kept oozing out of Trace's dick for over a minute and a half. Aaron continues to suck out every drop.
Seth (holding the camera) senses there is even more to be had and tells Trace to squeeze some more out. Sure enough, delicious white droplets appear and Aaron gobbles them down. Trace's balls were now properly drained.