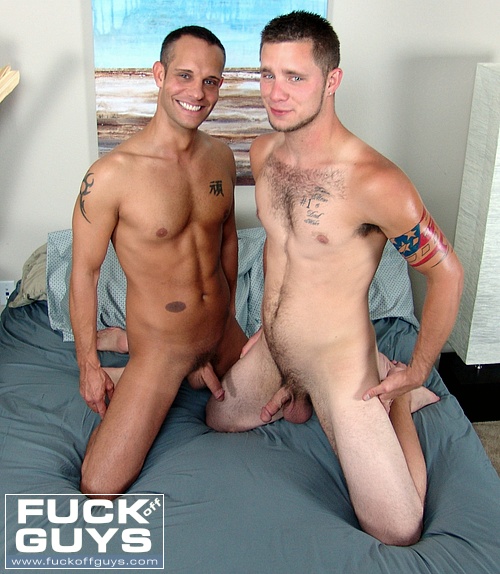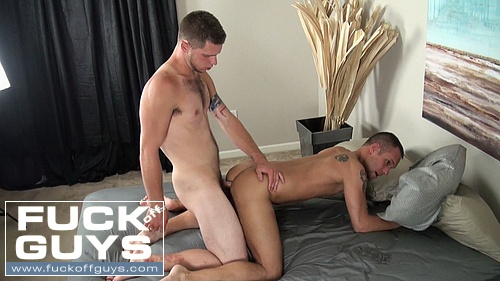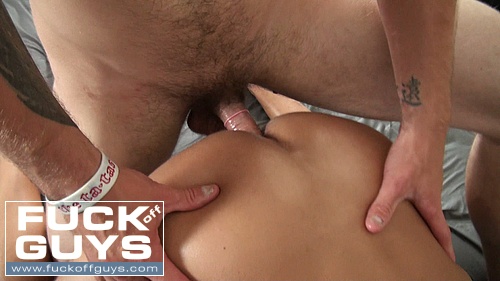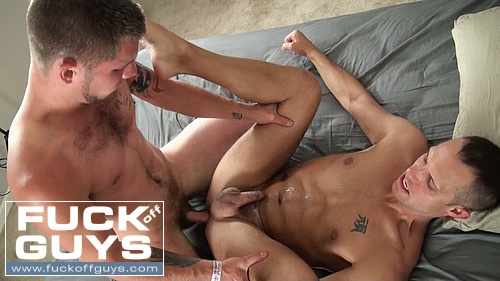 Jake Emerson and Walker Michales shake things up for the latest release on FUCKoffGUYS.com!
Jake is a great guy that did some work for us a few years ago. He's back, and Walker could hardly wait to mount him.
We start out by chatting up the guys and you can see that Walker and Jake have some good chemistry going on.
Jake starts out by pulling off Walker's shorts exposing his nuts and cock.
Jake licks and bites Walker's nipples and exploring his body with his tongue; he ends up wrapping his lips around Walker's dick.
Excited by all the licking and cock-worship, Walker lifts his legs for Jake so he can get a taste of his butt hole.
Jake takes off his pants and goes to town sucking on Walker. Both guys are now ready for some hot butt sex.
Walker stands up and feeds Jake his cock. Jake is getting hard thinking about Walker's dick fucking him.
After some great head, it was time for Walker to fuck Jake's ass. Walker reclines on the bed and Jake gets on top of him and takes him for a nice ride.
Jake pops his round ass in the air for some hot and hard doggie pounding. Walker gives him some nice thrusts and Jake asks for more and more.
With both guys now standing, Walker bends Jake over the bed; Jake's cock is rock hard and with every pounding of Walker's cock, Jake's cock oozes pre-cum.
Jake then lays back on the bed and raises his legs so Walker can fuck him deeper and harder. Walker pounds him and Jake can't hold back and shoots his load all over his stomach.
The sight of Jake's cum really gets Walker going and he continues to pound Jake's ass. You can tell Jake really wanted more of Walker inside him as it's not always easy to continue being fucked after having already shot your own load.
Walker was now ready to release his man juice. Jake climbs under his cock so he can catch the cum on his face.
Walker sprays Jake's face, lips and eye (oops!). Jake takes some of Walker's cum in his mouth and blows a nice cum-bubble. (Be sure to catch that in the slow-motion portion at the end of the video).
These guys did a great job! Jake was mesmerized by Walker's eyes and hot pounding. Walker later said he had an amazing time with Jake and cant wait to fuck more guys like him.