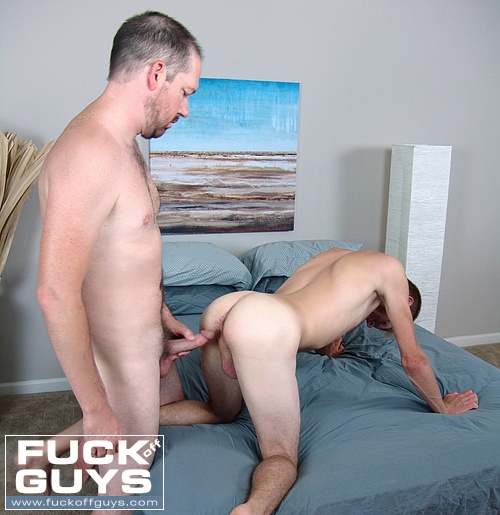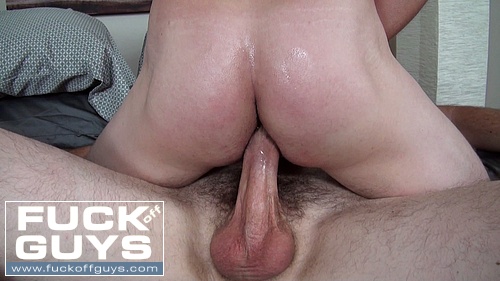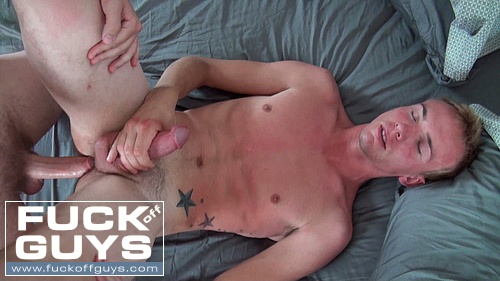 Talen Matthews is our latest FUCKoffGUYS.com model. Talen is 23 and he's here to take Seth's raw cock.
Talen starts out by showing off his hot ass, tight hole and cock. Talen gets hard really, really fast! He was obviously really needing his hole raw fucked.
Pushing his cock between his legs, Talen starts to play with his hole and showing it off to the camera.
Seth moves in to get a better look & quickly decides to finger Talen's tight hole before he fucks it with his bare dick.
After loosing up Talen by working his fingers in and out, Seth gets his cock out and slaps in on Talen's butt hole.
Just before Seth puts his cock in Talen, Talen gives Seth's cock a taste and quickly gives him a suck. Seth pumps Talen's mouth to let him know what's about to happen to his ass.
Seth has Talen bend over and he sticks his pre-cum dripping hardon in Talen's hole. Talen isn't much of a talker and takes Seth's dick without a lot of verbal reaction.
Talen strokes his dick as Seth starts to pump harder and harder. Seth is really enjoying bareback fucking Talen's tiny tight hole.
Talen is now standing and bent over the edge of the bed. Seth fucks Talen standing up and the under shots are fantastic as Seth's cock really opens up Talen's hole.
Talen lays back on the bed & rides Seth's cock for a bit. Seth thrust his cock deep in Talen's ass.
Seth then flips Talen on his back and really fucks him good. Seth always likes to cum in this position and he works Talen's butt just until he was going to bust.
Seth fucks him hard and then pulls his dick out and shoots a huge nut on Talen's face. Talen wasn't quite ready for such a huge load from Seth and looked a little stunned. The cum facial was really hot but Talen didn't really know what to do with all that cum…