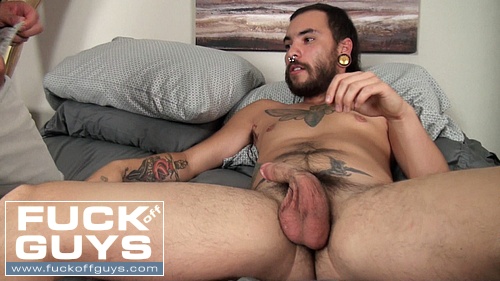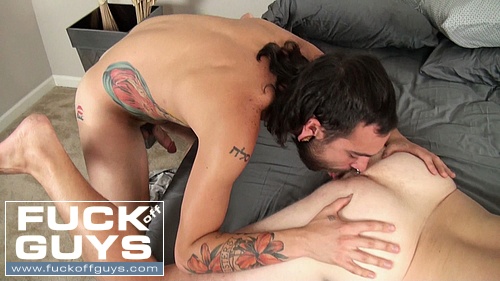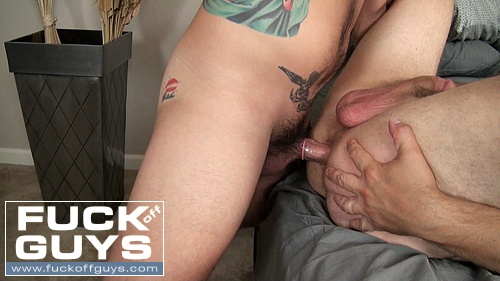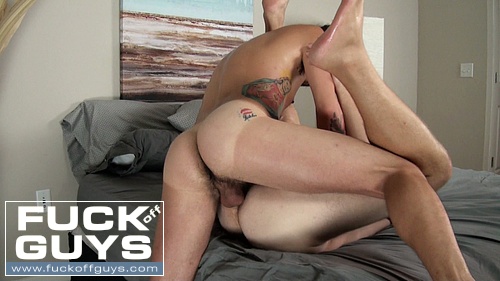 This week on FUCKoffGUYS.com we introduce Israel Oka. Israel is a sharp deviation from the guys we usually film. Aaron initially met Israel for an interview and quickly saw the potential to shake up this week's release.
Israel has a punk/hipster/edgy, or whatever you want to call it, kind of look and we thought it was a nice change of pace from our regular comfort zone. We debated whether or not to have Israel remove his nose ring for the shootbut soon decided that should he remove it, it would take away from a true depiction of Israel.
Israel has worked in films before and it really shows by how comfortable he was in front of the camera. Aaron French was excited to get some rough butt sex, and Israel was just the right guy.
Aaron and Israel waste no time and before we know it, Israel has Aaron bend over and he gives Aaron one hell of an ass eating. He licks and spits on Aaron's hole while he drives his tongue deep in Aaron's Ass. Israel even pre-lubes Aaron's hole by fingering in more spit.
After a snack at Aaron's hole, Israel goes in for more head before he sticks his cock up Aaron's butt. Israel takes it slow at first letting Aaron feel his hard cock entering his hole. Israel increases his thrusts to a nice fucking speed. Israel drives his hardon deep and hard as Aaron asks for more!
Israel's hot butt delivers some hot pounding as he grunts like it's his first time fucking. The fucking continues to get more intense as both Israel and Aaron are enjoying the rough fuck.
Aaron and Israel fuck so hard it could be heard in the next town. Aaron asks for Israel to fuck him as hard as he can and Israel does just that. Both guys were sweating like whores in church.
Ready to blow, Israel screams, yes SCREAMS, "FUCK YEAH", as he's cumming. Israel shoots and sprays a nice load all over Aaron's back.
It was so hot to working with Israel. He put on a great performance and is definitely one of the nicest guys we've ever had the pleasure of working with.